A brief history of Arthur Wood pottery
Arthur Wood was a Staffordshire pottery manufacturer particularly known for teapots and piggy banks.
Founded 1895 as Capper & Wood (Arthur Wood and Alfred Capper)
Based at the Bradwell Works in Longport, Stoke-on-Trent, Staffordshire
In 1904 Capper & Wood dissolved and the business continued as Arthur Wood
They ended production in 2003 when bought by Rayware Ltd
Identification of Arthur Wood pottery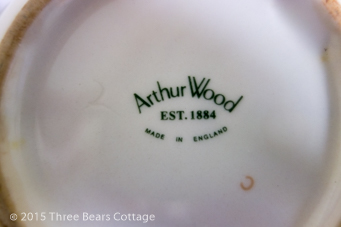 Where can you find out more?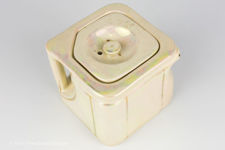 An iridescent, patented cube teapot from 1920s England. Made by Arthur Wood pottery. Second-hand.