Items tagged with 'arts and crafts'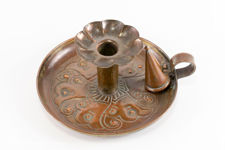 An original, Arts & Crafts, copper chamberstick from the Keswick School of Industrial Art in Britain's Lake District. Second-hand.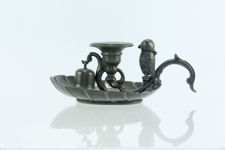 An Arts and Crafts pewter chamberstick depicting an owl and a leaf. Second-hand.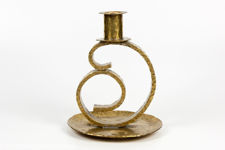 A handmade brass candlestick holder or chamber stick with a stylish flourish in the arts and crafts style. Second-hand.