A brief history of G Vallon glass
G Vallon was a little-known French manufacturer of glassware, based in Paris during the 1920s and 1930s.
Like many factories affected by the Second World War, it was probably repurposed during the occupation and never came back into production.  Only a few such workshops reopened; one of them being Lalique.
Identification of G Vallon glass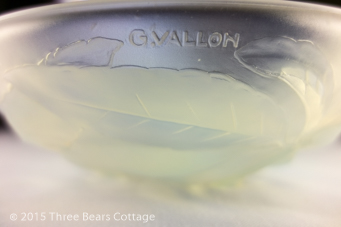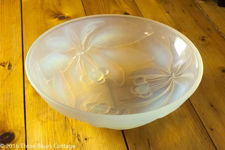 A 1930s, opalescent glass bowl signed G Vallon, Made In France. Second-hand.