Items tagged with 'games'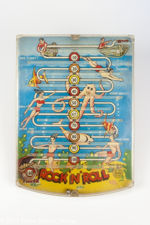 A 1950s or 1960s, table top game of skill with an aquatic theme, from Marx Toys. Second-hand.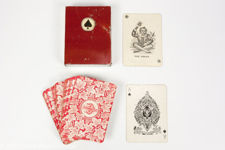 A pack of wide, beaver and maple design playing cards by Goodall & Son Ltd, paired with a period metal case. Second-hand.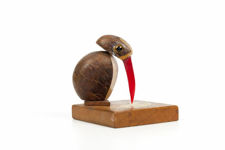 A well made, charming suit indicator for card games. Second-hand.