A brief history of H Wain & Sons pottery
H Wain & Sons Limited was a manufacturer of earthenware known particularly for "Melba Ware".
Founded 1946 at the Melba Works, Longton, Stoke-on-Trent
No longer manufacturing and the closure date is unknown
Identification of H Wain & Sons pottery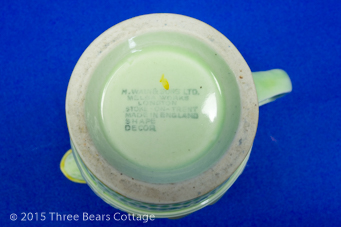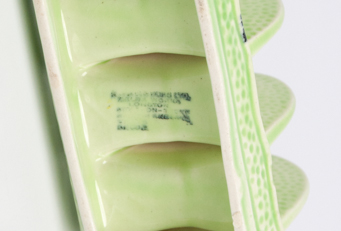 Where can you find out more?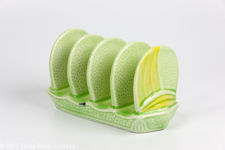 A colourful, ceramic toast rack by H Wain & Sons. Second-hand.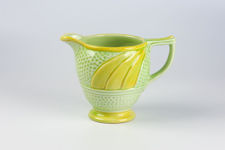 A small, Art Deco style, citrus-coloured milk jug, by H Wain and Sons of Staffordshire. Second-hand.