A brief history of Hicks and Meigh pottery
They were a Staffordshire stoneware manufacturer during the early 1800s.
Founded by Job Meigh and Richard Hicks around 1805 at Shelton in Staffordshire
In 1822 they became a partnership of Hicks, Meigh and Thomas Johnson
In 1835 despite 600 employees, production ceased when the partnership was dissolved
Identification of Hicks and Meigh pottery
They used numbers to identify their patterns rather than names.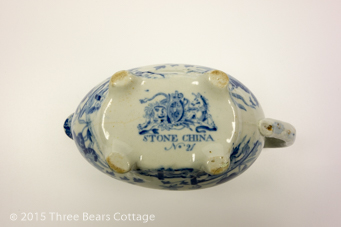 Where can you find out more?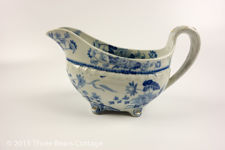 A collectable, early 19th Century china sauce boat made by Hicks and Meigh and decorated in their "No 21" pattern. Second-hand.