A brief career history for Mary Rich
Mary Rich is a highly regarded British ceramist, producing pottery from her studios in Cornwall since the early 1960s.
Early in her career she worked with Harry and May Davis at their Crowan Pottery at Paze in Cornwall. They worked mainly in stoneware, with some porcelain. They moved to New Zealand in 1962, continuing their work there. She also worked with David Leach at the Lowerdown Pottery at Bovey Tracey. He also worked in stoneware, but had become well known for his porcelain work.
In 1962 Mary moved to her own workshop in Falmouth, making mainly salt glaze domestic items. In 1970 and still producing salt glaze pottery, she built her own studio with a new kiln, at Cowlands Creek Pottery at Truro in Cornwall. And it was here, around 1982, that she switched from stoneware to porcelain and began producing the work she is best known for today, using lustres and precious metals.
Maker's marks for Mary Rich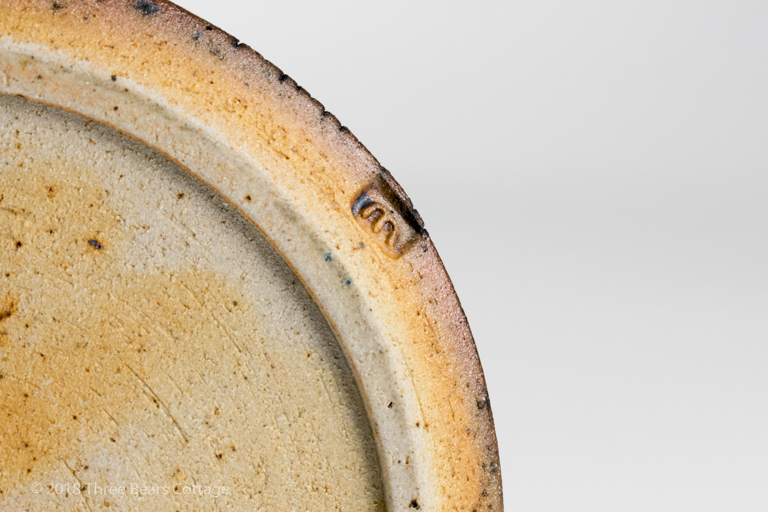 Where can you find out more?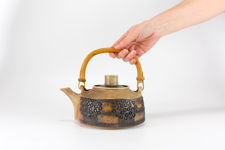 A handmade, salt glaze, stoneware studio pottery teapot signed by the highly regarded British ceramist. Second-hand.