Items tagged with 'needles'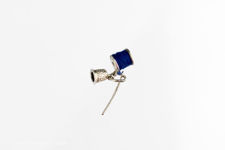 This is a tiny bracelet or pendant charm, comprising separate needle, cotton reel and thimble attached to a ring. Second-hand.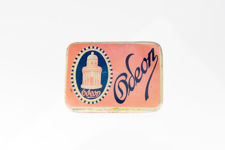 A small, metal tin with rare, pink graphics from mid 20th Century Germany. Second-hand.
A rare, metal tin with great graphics from one of France's premier manufacturers. Second-hand.