A brief history of Price and Kensington pottery
Price & Kensington are an earthenware manufacturer based at Longport, Staffordshire and have been manufacturing in one form or other since 1896.
Today they are one of the many brands owned by the Rayware Group, alongside Arthur Wood, Kilner, Mason Cash, Ravenhead, Typhoon and Viners.
In 1896 Price Brothers were founded at the Crown Works at Burslem, Stoke-on-Trent
In 1922 Kensington Pottery Limited were founded at the Kensington Works, Hanley in Stoke-on-Trent
In 1962 Price Brothers and Kensington Pottery merged
Identification of Price and Kensington pottery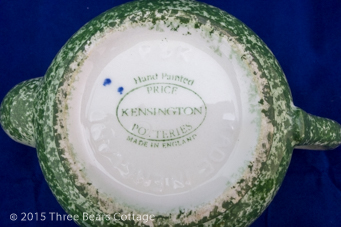 Where can you find out more?