Chapmans Longton (Royal Standard, Royal Mayfair, Standard China)
A brief history of Chapmans Longton pottery
Chapmans Longton Limited was a Staffordshire based manufacturer that used Royal Standard, Royal Mayfair and Standard China brands at various times.
Founded 1916 in at the Albert Works in Longton, Staffordshire
In 1964 they were bought in 1964 by Allied English Potteries
In 1966 production ceased
Maker's marks for Chapmans Longton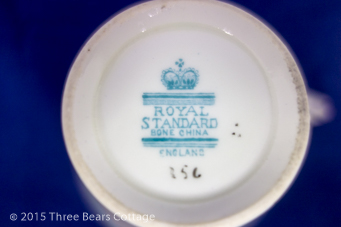 Where can you find out more?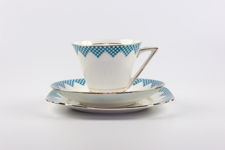 An Art Deco, Staffordshire trio of teacup, saucer and plate. Second-hand.